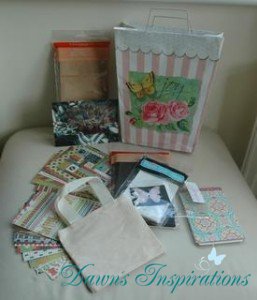 I would love to send a big thank you to Maria as she sent me this lovely gift from US.
She wanted me to do some Video Tutorials using Paper Bags, here in the UK we can not get these bags for crafting.
Here is a overview of some of the mini albums.