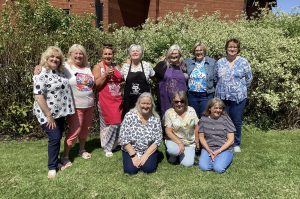 This is my First Mini Album Retreat and has come after many years of creating and designing Mini Albums, teaching Day Workshops and Online Workshops and I have be doing Scrapbook Weekend Retreats for many years .
A Weekend Retreat is a great way to enjoy your love of crafting with no unwanted disruptions, allowing you to indulge yourself in a little "ME" time in a relaxing spa hotel with likeminded crafters.
This years Retreats Main project is a great Mini Album but not so Mini in size as it's 8 1/4" x 8 1/4" x 2" and can hold up to 60 photos. Of my own design, this project has been design especially for this retreat.
The Retreat includes;
Payment Plan.
Step by Step instructions and Tuition
Kits
Information pack 1 month prior to event so you know what tools and photos to bring along.
Free time to enjoy more crafting, catching up with friends or relax and enjoy the Hotel Spa faculties.
Single occupancy accommodation.
Full English Buffet Breakfast.
Hot/Cold Buffet Lunch.
3 Course Evening Meal.
Unlimited tea, coffee, soft drinks & snacks.
Your own Crop Space.